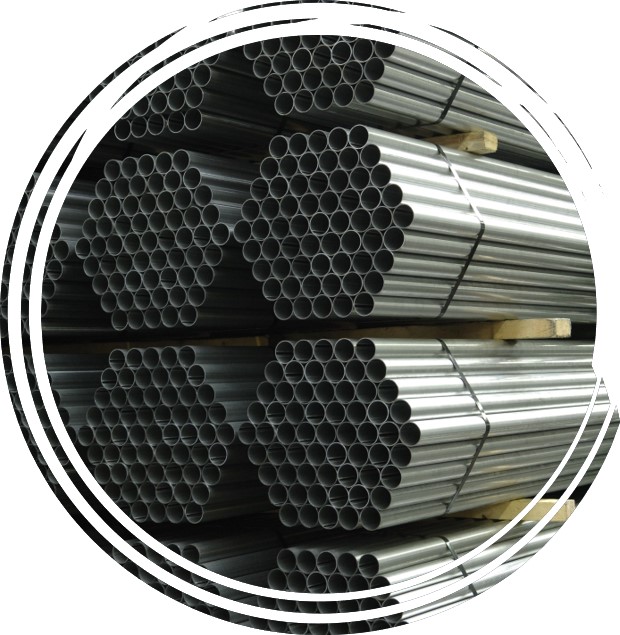 Carl Froh produces longitudinally welded precision steel tubes according to DIN EN 10305-3 and dimensionally rolled square and rectangular tubes according to DIN EN 10305-5. These are characterised by close tolerances and a consistent surface quality.
In addition to starting material in standard grades, such as hot-rolled and cold-rolled strip, we also process large quantities of sendzimir galvanised strip.
Our precision steel tubes are manufactured in the delivery states +CR1 and +CR2 from various materials E155, E195, E220, E235, E355, E420, E460, E500, E700 and other high-strength grades on request.
Our product range includes round, square, rectangular and flat oval tubes, starting from a round tube outer diameter of 8 mm to 88.9 mm. The wall thickness is possible from 0.5 - 4.0 mm.
Special cross-sections according to customer requirements are also possible. The inner weld seam can be scraped accordingly and the position location can be defined.
Dimensions
Welded tubes according to DIN EN 10305-3 and DIN EN 10305-5
Outer diameter from 8.0 mm to 88.9 mm
Wall thickness from 0.5 mm to 4.5 mm
Materials
E155

E195 (St34-2)

E220

E235 (St37-2)

E355 (St52-3)

E420

E460

E500

E700
Delivery conditions
+CR1
+CR2
Surfaces